Put Your Past Behind You
Pardons, Certificates of Rehabilitation, Expungement of records: these are ways to clear your criminal record or overturn your conviction.
Certificate of Rehabilitation
A Certificate of Rehabilitation is a document declaring that a person is now living a law-obeying life, and demonstrates good moral character. The certificate allows you to restore your civil and political rights of citizenship.
A Certificate of Rehabilitation is also the first step in getting a Pardon from the Governor. In that case, you would first petition for a Certificate of Rehabilitation in court. Once you obtain that, you can make a request for a Pardon to the Governor.
Your eligibility for the Certificate depends on what crime you were convicted of. Another factor is how long you have lived a crime free/exemplary life. Although it varies depending on your crime, you can petition after five years from release from custody or discharge from parole. In some cases it may even be longer.  You must also obtain an expungement first. It is a complex process, but Ryan Lamb has experience and can help you through these steps.
Pardon
You can get a Pardon from the Governor if you were convicted of a felony or some misdemeanor sex offenses. Typically, you first need to petition for a Certificate of Rehabilitation in court. Once you obtain that, you can make a request for a Pardon to the Governor.
A pardon is also known as "executive clemency." A full and unconditional pardon can allow you to restore many of the rights lost after your conviction.  Governor Brown has a history of issuing many pardons, especially for crimes related to drug offenses. Contact Ryan Lamb to see if you are eligible to obtain a pardon and put your past behind you.
Expungement / Seal Your Criminal Record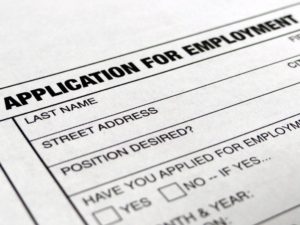 If your records have not been expunged or sealed, then potential employers will be aware of your past record. Statistics show that a person is 50% less likely to get a job from an employer if you have a violent record. If an employer runs a background check on you, they will be able to see any felonies or misdemeanors on your record. It hurts your ability to rent a home as well. Landlords and apartment managers often run a background check on potential renters.
Having your records expunged, or sealed, will keep your history private and allow you to rebuild your life. Expungement is a legal process by which your conviction or plea of either "Guilty" or "No Contest" in a criminal case is set aside, and the case is dismissed.
Having a criminal record can hurt your chances for a new job, a better life, and it stays with you wherever you go. An expungement will clear your criminal record, effectively giving you a second chance. Not everyone can qualify for an expungement, so contact Ryan Lamb to find out your options.