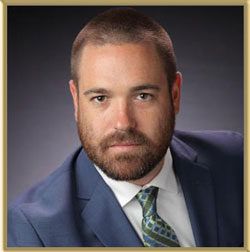 Ryan Lamb's office is located in Chico, California. Mr. Lamb grew up in the small community of Hamilton City, California, and is a Hamilton High School graduate.  Mr. Lamb attended CSU Chico, where he received a Bachelor of Science degree in Political Science, with an emphasis in Legal Studies. Following graduation from Chico State, Mr. Lamb began his work in the legal community as a paralegal for an employment law firm in Chico while attending Cal Northern School of Law.  He received his Juris Doctor from Cal Northern School of Law, and was admitted to the California State Bar in 2009.
Following his admission to the Bar, Mr. Lamb continued focusing in employment law.  Not long after, Mr. Lamb began what has become his true legal passion, Criminal Defense.  In his criminal defense practice, Mr. Lamb defends countless people who have found themselves in the unfortunate position of being prosecuted by the State of California.  Mr. Lamb is a strict defender of Constitutional Rights, and vigorously defends his clients in every way possible.  Mr. Lamb fights the prosecution in every stage of criminal proceedings.
As an undergraduate at CSU Chico, Mr. Lamb volunteered as an intern for the Community Legal Information Center (CLIC) fighting for the rights of indigent persons.  Mr. Lamb also volunteered at Legal Services of Northern California and has been fighting for the rights of people ever since.
Mr. Lamb understands how important a vigorous defense is when faced with criminal charges.  When being prosecuted, law enforcement, the District Attorney, and sometimes even the public stands against you.  A vigorous criminal defense advocate can step in to check the vast power of the State of California and fight by your side, DEFENDING YOUR RIGHTS!