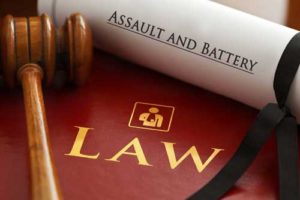 There are many different crimes in California that are considered Serious and/or Violent Strikes, and they all have different potential consequences. If you are charged with criminal Serious or Violent Crime, you want an attorney who will help minimize the potential consequences you face.
Ryan Lamb has handled a wide range of "strikes" cases; cases involving a wide range of factors, including gang violence, domestic violence and bar fights.
Get representation before you talk to a prosecutor
First of all, if you have been charged with a serious or violent crime, do not talk to law enforcement or prosecutors before you speak with an experienced criminal defense lawyer. Contact the Law Office of E. Ryan Lamb today. Your consultation will be completely confidential and protected by the attorney-client privilege. We will evaluate the evidence and factors involved. Then we will determine how best to defend you against the charges.
In California, serious or violent felonies qualify as "strikes" under the three-strikes law.  Depending on the nature of the charge, these crimes are punishable by imprisonment in the state prison, and can affect the actual time you must serve.  If you are charged with a violent crime, you must serve at least 85% of the time you are sentenced to.  In addition, if you have two prior "strike" convictions, any new felony might result in a sentence of life in state prison.  There are many crimes in California that can qualify as a serious or violent felony, so contact our office immediately to get the representation you need!
CASE EXAMPLE

Criminal Threats Jury Trial – Client was charged with two felony counts of criminal threats [PC 422]. A felony conviction of this crime in California is considered a "strike" under California's "three-strikes-law" [PC 1192.7(c)]. Despite the "victims" having poor character for telling the truth, the prosecutor refused to dismiss the charges. The jury found client NOT GUILTY on both counts! *
California courts also judge the severity of the crime based on the injuries suffered, not necessarily the severity of the crime itself. You will need a proper defense to defeat the charges against you. We defend clients charged with a wide range of crimes, including:
Gang Fights
Bar Fights
Domestic Violence
Spousal Abuse
Violence at the Workplace
Assault with a Deadly Weapon
Terrorist Threats
Armed Robbery
Weapons Crimes
Brandishing a Weapon
Negligent Discharge of a Weapon
See some of our other success stories here
* Does not guarantee any result in your particular case